After almost two decades, Human Head Studios has bought out the Rune 2 for PC on the Epic Games Store. The first installment of the game had come out in 2000. The game revolves around the world where the Norse Gods have no control over the world as some creatures are infesting the planet.
Rune 2 is an action-adventure RPG game where players can take up various challenges and win them to progress in the game.
Human Head Studios co-founder and Rune 2 project lead Chris Rhinehart said that the dedication of the fans on this franchise enabled them to develop Rune 2.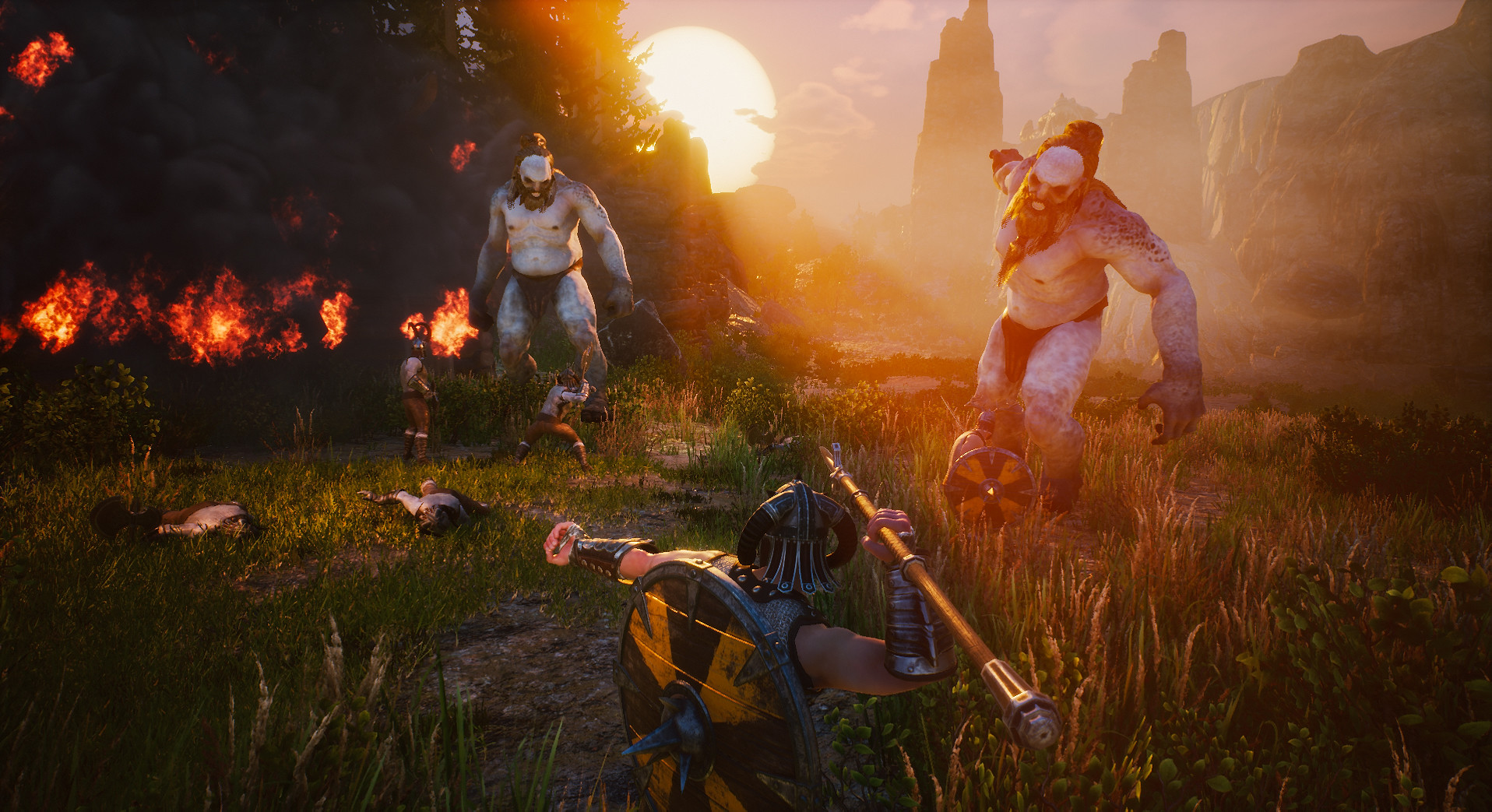 You can play Rune 2 in either solo mode or team up with other players or your friends (Multiplayer mode), travel around, build weapons and other items and battle against your enemies. You can even build Viking Longboats in which you can travel.
The game description reads, "Alone or with friends you will battle legions of Loki's minions in brutal melee combat, travel the world collecting rare resources, locate precious artifacts to weaken the Realm Gate and craft the mightiest weapons the Nine Realms have ever seen."
More about Rune 2 Gameplay
Players have to first pick a God, who in turn will give them power when they defeat Loki's minions. According to Norse mythology, Loki was the one who started the Ragnarok Era which depicts end. Loki actually dies when the Ragnarok Era ends. But the lad has discovered a way to manipulate the flow of time as well as reset the timer, thereby generating infinite cycles of chaos. Each and every reset, a new era commences, with each of them packed with varying obstacles like harsh ice-ridden landscapes, perpetual night, giant-filled lands and more. To complete the game, you gotta play in many ages before you finally are powerful enough to defeat Loki.
Pricing
The Basic Game titled as the Warrior Pack starts from $29.99. There are two more "Berserker Rage, and God Slayer" Packs that are priced at $39.99 and $59.99 individually and offer some exclusive in-game items.