Valorant, a game that came out 2 months ago is about to become a premium go-to FPS game as Riot announces their own league for this game called "Ignition" since Riot has announced their tournament players are being scouted from everywhere. Here are the lastest professional teams with their players.
Riot has teamed up with more than 20 Esports organizations throughout the world. While other organizations have pounced into the scene others a only a few steps away as every day we see a new professional organization come into the Valorant scene.
What is the Ignition series?
Ignition is a Riot sponsored program that aims to help the pro players and the new players alike by "building global recognition for top Valorant pros and teams".
As more tournaments are announced new organizations will be stepping in.
Here are all the rosters that are currently annouced :-
Sections:
Europe
North America
South America
Asia
Oceania
Europe
BIG (Germany)
Fatih 'gob b' Dayik
Alexander 'alexRr' Frisch
Ceyhun 'AslaN' Aslan
FABRIKEN (Sweden)
Oliwer 'LATEKS' Fahlander (CAP)
Leo 'Leodeddz' Nilsson
Emil 'eMIL' Sandgren (COACH)
Ferrari Peek (Czech Republic)
Jiří 'oKKo' Trojan
Jan 'elwzoy' Pařízek
Lukáš 'M1st1ck' Kotalík
Ondřej 'sT4mZ' Gofroj
Tomáš 'tomkeejs' Tomka
David 'Davsa' Halberštát (COACH)
forZe (Europe)
Stefan ' 1mpala' Ailazyan
Nikita 'Coffee' Antsypirovich
Nikolai 'zeddy' Lapko (CAP)
Dmitry ' SmartSeven' Smartselov
Nikolai 'kolyaN' Varaxin
Vladimir 'PNUKH' Chernov
G2 Esports (Europe)
Oscar 'Mixwell' Cañellas (CAP)
Patryk 'paTiTek' Fabrowski
Jacob 'pyth' Mourujärvi
Ardis 'ardiis' Svarenieks
David 'davidp' Prins
GODSENT (Europe)
Alicia 'alikea' Boina
Julia 'JuJu' Steffen
Lilly 'Katti' Lucas
Hosana 'Tinylady' Kmiecik
Lisa 'F4INT' Heinsch
Need More DM (Europe)
Norbert 'Tigene' Pasztor
Renato 'bzt' Baranyos
Kevin 'Barcode' Bana
Gabor 'crazyd33r' Nemet
Daniel 'FoDa' Fodor
Ninjas in Pyjamas (Europe)
Enzo 'Fearoth' Mestari (CAP)
Emir 'RHYME' Muminovic
Niels 'luckeRRR' Jasiek
Charles 'CREA' Beauvois
Damien 'HyP' Souville
Party Parrots (Europe)
Artur '7ssk7' Kyourshin
Kyrylo 'ANGE1' Karasiow
Viacheslav 'Art1st' Liadnov
Denis 'dinkzj' Tkachev
Andrey 'Shao' Kiprsky
ROYALS (Europe)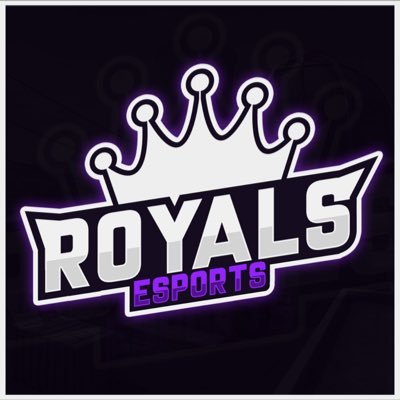 Harry 'DPS' MacGill
Tautvydas 'hype' Paldavicius
Jack 'kpiz' Pragnell (CAP)
Team Liquid (Europe)
Adam 'ec1s' Eccles (CAP)
Adil 'ScreaM' Benrlitom
Dom 'soulcas' Sulcas
James 'Kryptix' Affleck
Travis 'L1NK' Mendoza
Connor 'Sliggy' Blomfield (COACH)
North America
100 Thieves (United States & Canada)
Spence 'Hiko' Martin (CAP)
Keane 'Valliate' Alonso
Zachary 'Venerated' Roach
Diondre 'YaBoiDre' Bond
Alfred 'Pride' Choi
Built By Gamers (United States & Canada)
Nicolas 'Nicolas' Aubin
Rob 'rob-wiz' Kennedy
Mike 'pho' Panza
Nate 'payen' Lopez
Jake 'Tork' Lepoff
China Nguyen (United States)
David 'DXN' Nguyen
Tyler 'Tyti' Alegre
Jake 'Paincakes' Hass
Danny 'cute fat boy' Nguyen
Raymond 'Rarkar' Xu
Carlo 'Dcop' Delsol
Cloud9 (United States)
Tyson 'TenZ' Ngo
Skyler 'Relyks' Weaver
Mitch 'mitch' Semago
Josh 'shinobi' Abastado
Counter Logic Gaming (United States)
Benita 'bENITA' Novshadian
Dignitas Female (United States & Canada)
Emmalee 'EMUHLEET' Garrido
Amanda 'rain' Smith
Kiara 'milk' Makua
Melisa 'Theia' Mundorff
Julie 'Bouchard' Bouchard
David 'Xp3' Garrido (COACH)
Echo8 (United States & Canada)
Jordan 'AYRIN' He (CAP)
Brandon 'Brando' Parker
Phat 'supamen' Le
Andrew 'Req' Deng
Jeffrey 'Reformed' Lu
FaZe Clan (United States & Canada)
Corey 'Corey' Nigra
Zachary 'zachaREEE' Lombardo
Jimmy 'Marved' Nguyen
Andrej 'babybay' Francisty
Shane 'Rawkus' Flaherty
Gen.G Esports (United States & Canada)
Loic 'effys' Sauvageau
Anthony 'gMd' Guimond
Danny 'huynh' Huynh
Michael 'MkaeL' De Luca
Keven 'PLAYER1' Champagne
Andrew 'Blank' Leverette (COACH)
Homeless (United States & Canada)
Rory 'dephh' Jackson
Harrison 'psalm' Chang
Leonardo 'Laski' Arroyo
Tyson 'POISED' Ngo
Phat 'supamen' Le
Immortals (North America)
Joseph 'Bjor' Bjorklund
Noah 'jcStani' Smith
Yannick 'KOLER' Blanchette
Amgalan 'Genghsta' Nemekhbayar
Peter 'Asuna' Mazuryk
Jordan 'Gunba' Graham (COACH)
Renegades (United States & Canada)
James 'Nurfed' McFadden
Chuck 'Cp2' Proud
Ryan 'Winsum' Johns
Devon 'randyySavage' Bréard
Stephen 'Berghy' Bergh
Sentinels (United States)
Shahzeeb 'ShahZam' Khan
Hunter 'SicK' Mims
Jay 'sinatraa' Won
Jared 'zombs' Gitlin
Michael 'dapr' Gulino
Team Envy (United States & Canada)
Adam 'aKis' Kisseberth
Abdo 'c4Lypso' Agha
Pujan 'FNS' Mehta
Anthony 'mummAy' DiPaolo
Jake 'kaboose' McDonald
Team SoloMid (United States & Canada)
Stephen 'reltuC' Cutler
James 'hazed' Cobb
Matthew 'Wardell' Yu
Yassine 'Subroza' Taoufik
Taylor 'drone' Johnson
Taylor 'Tailored' Broomall (COACH)
T1 (United States & Canada)
Braxton 'brax' Pierce
Keven 'AZK' Larivière
Austin 'crashies' Roberts
Victor 'food' Wong
Tyler 'Skadoodle' Latham
Daniel 'fRoD' Montaner (COACH)
South America
Black Dragons (Brazil)
Felype 'fooX' de Santana
Gabriel 'bezn1' Luiz da Costa
Igor 'RHZ' Baruti
Wallacy 'prozin' Sales
Winicius 'Light' Alves
Daniel 'KoyoteeeX' Pulig
Furious Gaming (Chile & Argentina)
Alejandro 'raizen' Mezcua
Diego 'D1E' Contreras
Juan-Pablo 'NagZ' Lopez
Felipe 'feLiZnOJkE' Clas Almendra
Álvaro 'WKN' Bustos
Federico 'Svenskk1' Gerth (COACH)
paiN Gaming (Brazil)
Murillo 'murizzz' Tuchtenhagen
Pedro 'ole' Orlandini
Rebirth Esports (Chile & Argentina)
Roberto 'akz' Videla
Sebastian 'Fiend' Molina
Darko 'Drk' Beltran
Federico 'fedehk' Mandia
Ernesto 'ernzxr' Riveiro
Asia
Absolute JUPITER (Japan)
Ushida 'Laz' Koji
Maruoka 'crow' Tomoaki
Takebayashi 'barce' Ryo
Takemori 'takej' Shogo
Oshiro 'Reita' Ryu
Sawada 'JUNiOR' Yuya (COACH)
CYCLOPS Athlete Gaming (Japan)
Shoya 'x1lly' Mizobe (CAP)
Yuto 'million' Ueno
Shu 'fukiyama' Sugiyama
Takuya 'bazooka' Matuoka
Shoma 'matsu' Miura
Pinto Gaming (Thailand)
Jirakan 'Nobody' Koollasing
Thanakorn 'SAVE' Wipusananon
Kankavee ' faSharpz2a' Karnjanavong
Thanapoom 'Luckstur' Pragobsin
Anan 'Loncarys' Phurahong
Jakkaphat 'AUDIPLUS' Phatraittikul (COACH)
Oceania
EXO Clan (Australia)
Bob 'Bob' Tran
Iyengaran 'Iyen' Raju
Ethan 'Crunchy' Laker
Chris 'pl1xx' Li
Kyran 'dizzy' Crombie
Dire Wolves (Australia / NZ)
Dale 'Signed' Tang
Noah 'Nozz' McClafferty
Kevin 'AVRL' Walker
For more on Valorant keep following us.
/var/www/html/wp-content/plugins/molongui-authorship/views/author-box/html-layout.php on line
16
" style="width: 100%; margin: 10px auto;">
/var/www/html/wp-content/plugins/molongui-authorship/views/author-box/html-layout.php on line
43
Warning
: Undefined array key "id" in
/var/www/html/wp-content/plugins/molongui-authorship/views/author-box/html-layout.php
on line
43
-"
Warning
: Undefined array key "archive" in
/var/www/html/wp-content/plugins/molongui-authorship/views/author-box/html-layout.php
on line
44
itemscope itemid="" itemtype="https://schema.org/Person" >
Warning
: Undefined array key "img" in
/var/www/html/wp-content/plugins/molongui-authorship/views/author-box/parts/html-avatar.php
on line
4
Warning
: Undefined array key "show_social_web" in
/var/www/html/wp-content/plugins/molongui-authorship/views/author-box/parts/html-socialmedia.php
on line
6
Warning
: Undefined array key "show_social_mail" in
/var/www/html/wp-content/plugins/molongui-authorship/views/author-box/parts/html-socialmedia.php
on line
7
Warning
: Undefined array key "show_social_phone" in
/var/www/html/wp-content/plugins/molongui-authorship/views/author-box/parts/html-socialmedia.php
on line
8

Warning: Undefined array key "bio" in /var/www/html/wp-content/plugins/molongui-authorship/views/author-box/parts/html-bio.php on line 21