MortaL from Team SouL, has decided to donate his portion of proceeds from the tournament winnings to the Indian Army.
So as you know both Entity Gaming and Team SouL had won the (PUBG Mobile Club Open 2019 in India. Next, they will be competing against the top global players in a tournament and if they win they'll walk away with $2.5 million.
Naman Mathur or MortaL who heads the SouL MortaL team took to his Facebook page to announce the news. In his post, he first congratulates the winners of the tournament along with other top teams, then thanks his own teammates, as well as the cheering crowd and dedicates his share of winnings to the Indian Army.
---
Naman Mathur aka SouL MortaL donates his earnings to the Indian Army:
Kyaaaaa bollltttiiii puuubliiiicccccccc 😍
Finally the India regional finals of PMCO are over and feels amazing to be back to my family.
First and foremost a heartiest congratulations to Entity Gaming, the deserving ones who are now crowned champions of India. 🇮🇳❤️
We finished second and were a little short on the possiblity of retaining the championship.. but as I always say, "We learn from our mistakes and try to improvise".
Congratulations to IND INS and SGE for top 5 finish and claiming your slots in Fall Split Malaysia.
Now, thank you so much everyone for all the support. My decision of coming to competitive with Viper was worth it ❤️
ClutchGod and Regaltos have been phenomenal as they were able to adapt to teamwork and perform against experienced players. 🥂
Delhi ki Janta ka support bahot hard tha ❤️ stadium hila k rakh diya.. 🥳
Now the competition is gonna be even tougher. We'll again try our level best against top teams from around the globe..
Proud to represent India 🇮🇳❤️
Also, I would like to dedicated our qualification into globals to the Indian Army and will be donating the entire amount of my share to the Indian Army. 🇮🇳
Thank you @PUBG MOBILE India Official for this Opportunity.
Thank you @8bit_thug for mentoring me.
Thank you to my family for always standing by my side.
Thank you to S8uL family for being by my side. 😁
Thank you @SOUL VipeR , @SOUL Regaltos and @ClutchGod Gaming for trusting me.
Thank you Janta for all the support in my good and bad times.
Jai Hind Janta.
Jai Hind ❤️

Naman Mathur
The South Asia Finals of the PCMO 2019 was held in Delhi at the KD Jadhav Indoor Hall, from November 6-10. The tournament saw a lot of top tier teams from India go head-to-head in a race to bag a prize pool of $175,000 (Rs 1,24,21,850 approx).
About 24 teams were assorted into 3 groups of 8 teams PMCO 2019 for the Play-Ins.
The top 16 teams qualified for playoffs and took part in the Regional Finals held from November 7-10 at the same place.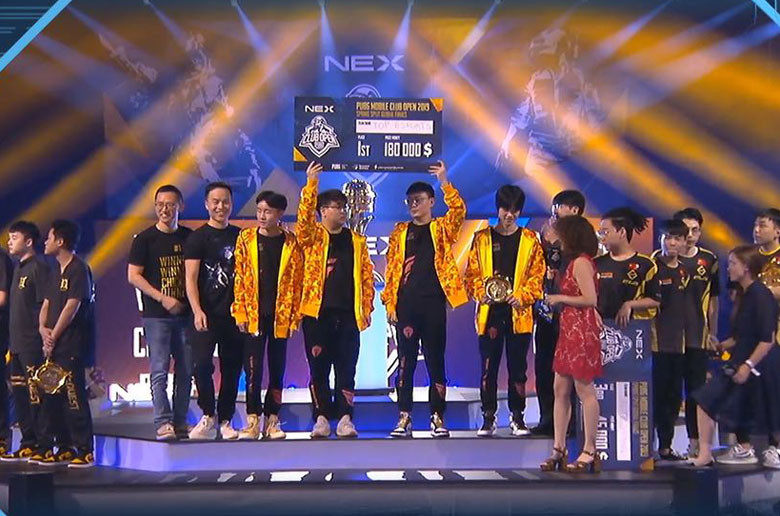 Every map that's on PUBG like Erangel, Sanhok, Miramar, and Vikendi was featured in the PCMO 2019.
Winner's Entity Gaming and Team SouL are going to represent India at the Global Finals in Kuala Lumpur. Entity Gaming topped the scorecard with 220 points while Team SouL had to settle with the second position after scoring 210 points.
Other top teams at PMCO 2019 include, Team Synerge, Team INS and Team IND and every team will get a chance to compete in the finals by winning a preliminary round first.
Also read: PUBG Lite Players Can Now Heal Themselves While Walking
Earlier this year, SouL had become the only Indian side to qualify for the finals of the spring leg of the PUBG Mobile Club Open. While the side did not fare as per expectations, Mathur had been awarded the Website Fan Favourite Player award. "It feels great! I was not aware of vote stuff, but later on the Tencent guys came to me and handed over the goodies saying that you have won the fan-favorite award on the website," he had said in an interview.
Kya bolti public?
Do let us know in the comments below and subscribe to Gamzo for the latest news about PUBG and PMCO.