Valorant Leaks: New Versus Valorant Player Card, 2 Gun Buddies and Spray leaked: A new player card, 2 gun buddies and a spray have been leaked courtesy of Mike - Valorleaks.
Shroud Valorant: Shroud confirms participating in Valorant VCT Challengers
Mike - Valorleaks is one of the most notable people when it comes to Valorant leaks. His leaks have been proven to be on point time and time. As of today, he has leaked one player card, 2 gun buddies and one spray which could be added to the game in the future.
Versus // Yoru + Phoenix Player Card
TSM Subroza says SkRossi is Forsaken? talks about Indian Valorant scene
The leaked player card seems like a Versus player card. We already have the VERSUS // Phoenix + Jett player card, Versus // Vandal + Phantom player card, Epilogue: Versus // Vandal + Phantom player card, Versus // Omen + Sage player card, VERSUS // Raze + Killjoy player card, Versus // Victory + Defeat player card, VERSUS// Reyna + Viper player card and VERSUS // Sova + Cypher player card which were provided to players in previous battlepasses.
However, in the latest Episode 3 Act 1 battlepass, we did not get a versus player card. It looks like Riot Games is planning to release a new versus card in maybe in the upcoming battlepass. If this card releases then Pheonix will be the only agent with two Versus player cards.
Gun Buddies
Prime Gaming Reward: Tower of Power Buddy

Pheonix shoes gun buddy

Pheonix Spray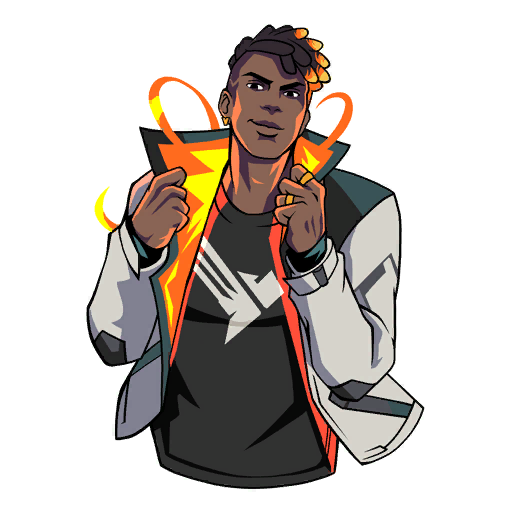 Sentinels of Light Valorant: Check out the new Valorant skin bundle
According to Mike, the Pheonix gun buddy and the spray seem to be bundled with the Versus player card.
If you like this article, please dink the bell icon on the bottom right of this page for the latest Valorant notifications (no spam, promise!), and follow us on Instagram, Google News.